Wähle einen Termin für Dein persönliches Führungskräfte Coaching & Entdecke mit uns Dein Führungspotenzial!
Wähle hier Deinen persönlichen Termin und sichere Dir Dein kostenloses Touchpoint-orientiertes Führungskräfte Coaching (30 Min.) am 06.09.2021. Es sind nur 8 Plätze verfügbar.
Wir freuen uns, Dich kennenzulernen & Dein persönliches Führungspotential herauszuarbeiten!
Dein Team der Willner Leadership Academy
P.S. Falls es technische Probleme gibt, schreibe uns bitte eine Mail an: academy@willnerundpartner.de.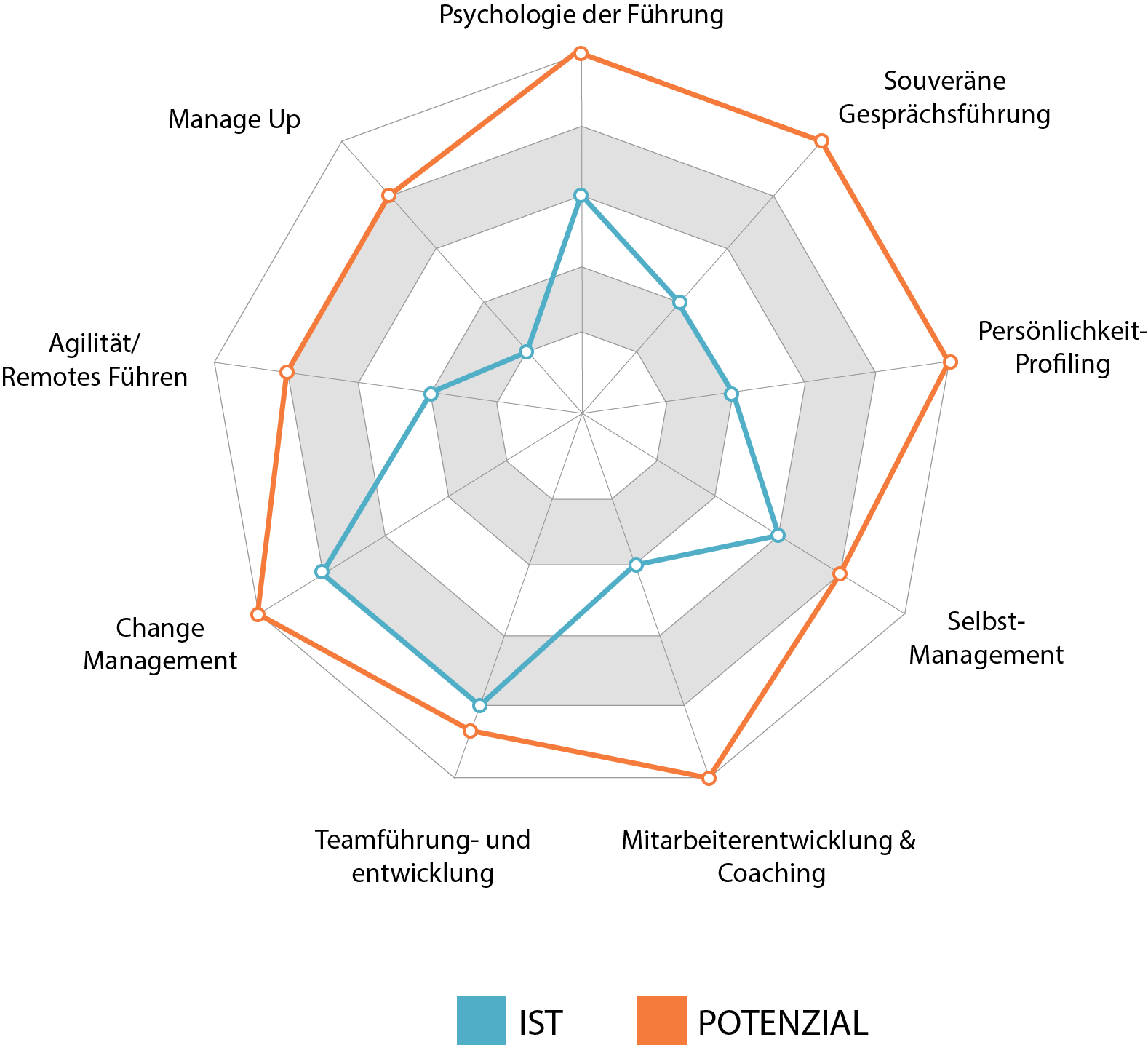 Durch Fokus auf die Touchpoints kann ein individuelles Profil für jede Führungskraft erstellt werden, das Stärken & Entwicklungspotenziale aufzeigt.
Was erwartet Dich in Deinem persönlichen online Führungskräfte Coaching?
 Steigere Deine ganz persönlichen Führungsfähigkeiten – gezielt und erschließe Dir neue Handlungsoptionen für eine höhere Wirksamkeit in Deiner Führung!
In unserem persönlichen Touchpoint-orientierten Führungspotenzial-Coaching (30 Min.) erhältst Du kostenlos eine Einschätzung über Dein persönliches Führungsprofil. Dabei lernst Du Dich selbst einzuschätzen.  Wir unterstützen Dich individuell dabei, für jeden der "Leadership-Touchpoints" genau zu erkennen, was Deine persönlichen Stärken sind und ermitteln Dein Entwicklungspotential. Du wirst dadurch Deine persönlichen Ziele leichter und schneller erreichen und Deinen Führungs-Alltag stressfreier und glücklicher gestalten können.
Wie klingt das für Dich?
Gestalte Deinen beruflichen Erfolg in Deiner persönlichen Führungsrolle gezielt mit einem ersten Schritt und sichere Dir Jetzt einen freien Platz für Dein ganz persönliches Coaching.
© Mark Willner 2020  | Impressum & Datenschutz
This site is not a part of the Facebook website or Facebook Inc. Additionally, This site is NOT endorsed by Facebook in any way. FACEBOOK is a trademark of FACEBOOK, Inc.